The Detroit Pistons have been busy in July: Free agents Andre Drummond (own), Jon Leuer (Suns), Boban Marjanovic (Spurs) and Ish Smith (76ers), along with 2016 draft picks Henry Ellenson and Michael Gbinije were signed to contracts. The roster is now at 15 and every player, except Lorenzo Brown has a fully guaranteed salary for next season. Head coach Stan Van Gundy was asked about the status of the point guard and indicated Brown might stick with the team into the 2016-17 regular season.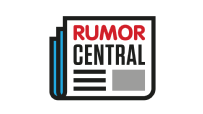 "It's very possible that the 15 guys we have now are the 15 guys we'll go into the season with," Van Gundy told the Detroit Free Press.
The Pistons, should Van Gundy want to sign another free agent, can offer the "Room" exception worth $2.89 million or a veteran minimum contract.
"We're taking a pretty slow approach to that," Van Gundy said. "There hasn't been anybody out there yet we just wanted to jump on with a guaranteed contract."
Brown signed with the Pistons on March 18 via a 10-day contract and on April 13 he signed a rest-of-season contract that included a non-guaranteed salary for 2016-17. In three years, Brown has career averages of 3.3 points, 2.3 assists and 1.7 rebounds.