The Sacramento Kings will have plenty of competition at the point guard position during the preseason as they have agreed to terms with free agent Jordan Farmar, reports The Sacramento Bee.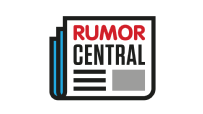 The Memphis Grizzlies signed Farmar to a 10-day contract on March 21 and a rest-of-season deal on March 31. To finish out the 2015-16 regular season, Farmar played in 12 games and averaged 9.3 points, 3.1 assists and 2.1 rebounds. Farmar started last season playing in Israel with Maccabi Tel Aviv.
Starting point guard Darren Collison is expected to miss the start of the 2016-17 regular season, serving an NBA suspension for pleading guilty to a misdemeanor domestic battery charge. That will leave Ty Lawson, Farmar and Garrett Temple to compete for the starting position and main backup role to begin the season.
Rookie point guard Isaiah Cousins is expected to be released late in the preseason in order for the Kings to designate him to their D-League team, the Reno Bighorns.
--- Nick Silva