Mike Miller's contract with the Denver Nuggets runs through the 2017-18 NBA season and he is hopeful to play out his deal. Miller was asked if the 2016-17 season could be his last in the NBA.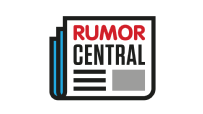 "I don't think so, I don't know yet," Miller told The Ringer NBA Show, according to BSN Denver. "I have one more (year on my deal), I still love it, I still enjoy being in there, I still love being in the locker room. Travel's getting tough, but to me, it's a blessing. I get to wake up every day and play basketball."
Miller, in his 17th NBA season, is owed $3.5 million for 2017-18, however it won't be guaranteed unless he's on the roster past the July 12 waiver deadline.
Miller appeared in 82 games during the 2013-14 season with the Memphis Grizzlies, however over the last few years he's received less time with the Cleveland Cavaliers and Nuggets.
--- Nick Silva