Forward Quincy Acy became a roster casualty when the Dallas Mavericks had an emerging need for a point guard. Dallas waived Acy on Friday, but his career with the Mavericks may not be over.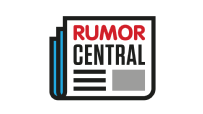 Eddie Sefko of the Dallas Morning News reports that Dallas might look to bring back Acy at some point this season, but injuries necessitated a move for a point guard.
"I told [Acy] I've paid guys twice and three times in a season before, so be ready. I was heartbroken. We needed point guards. It was just a numbers game," Mavericks owner Mark Cuban told Sefko.
Dallas signed guard Jonathan Gibson, 29, an undrafted free agent who played last season in China. Gibson was one of the team's last cuts out of training camp and got his chance after injuries to Deron Williams and J.J. Barea left Seth Curry as the only point guard on the roster.
Acy, 26, signed a two-year minimum deal with the Mavs in July, with the second year non-guaranteed. He averaged 2.2 points and 1.3 rebounds over 8.0 minutes per game in six appearances with Dallas.
-- Sam Henken