Just when it seemed like the DeMarcus Cousins trade winds had died down, a desert breeze has brought them back to life.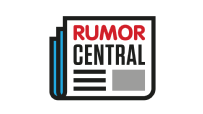 According to John Gambadoro of Arizona Sports, the Sacramento Kings and Phoenix Suns have had discussions about a potential Cousins trade.
Gambadoro reports that the Suns have offered forward T.J. Warren, center Alex Len and their 2017 first-round draft pick. That's likely to be a top-10 selection as Phoenix currently sits in the cellar of the Western Conference. The Suns might also part with more to get a deal done, including the two Miami Heat future first-round picks that they acquired in the 2015 Goran Dragic trade.
The Kings have yet to qualify for the postseason with Cousins, whom they selected with the fifth overall pick in the 2010 draft. Sacramento once again remains on the outside of the Western Conference playoff race, although the 26-year-old Cousins has emerged as one of the league's best frontcourt players with averages of 28.4 PPG and 10.6 RPG entering Tuesday.
Gambadoro notes that the Suns' Eric Bledsoe and Devin Booker would not be part of any potential deal. Cousins and Bledsoe were college teammates on the Kentucky Wildcats.
Known for his short temper and various antics, Cousins has amassed 105 technical fouls during his six-plus years in the league. With 15 this season, the three-time All-Star is two away from matching his career high.
-- Nick Ostiller