It's no secret -- the Cleveland Cavaliers are looking for help to improve their bench and depth issues.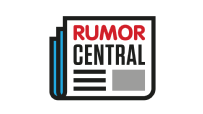 According to ESPN's Marc Stein, two new names have come forth as potential targets for the Cavs.
"Los Angeles Lakers guard Jose Calderon and Dallas Mavericks center Andrew Bogut, league sources tell ESPN.com, have emerged as two players who greatly interest the Cavs in their search for bench help," Stein writes.
But because of the Cavs' salary-cap limitations, Stein believes it will be "highly unlikely" they end up with Calderon, Bogut or Mavericks guard Deron Williams.
"The best they can realistically hope for is that one or more of those three gets bought out after the trade deadline and eventually hits the free-agent market," Stein added.
The Cavs have been actively shopping around and looking at other options as well.
Earlier this week, ESPN's Dave McMenamin reported that free agent guard Jordan Farmar has emerged as the leading candidate to sign with the team after performing well at the Cavs' free-agent minicamp. According Keith Pompey of The Philadelphia Inquirer, the Cavs also reached out to the Philadelphia 76ers a few weeks ago and made an offer for point guard T.J. McConnell.
There had been speculation that Calderon, 35, might return to Spain to play for Real Madrid, but Calderon shot down those rumors earlier this week.
If either player does get traded to the Cavs, they'll have to pick up their play. Neither Calderon or Bogut have played more than 25 games this season and both players are averaging less than four points per game.
The Cavaliers take on the New York Knicks on Saturday night at 8:30 p.m. ET on ABC.
--Isaac Chipps