The Washington Wizards signed center Ian Mahinmi to a four-year, $64 million contract back in July and so far he's only played in one game, on Nov. 26 against San Antonio, due to ongoing issues with his knees. Mahinmi had platelet-rich plasma treatment on Dec. 20 and was given a timeline of six weeks to recover. Well, Mahinmi may finally play on Wednesday against the Brooklyn Nets.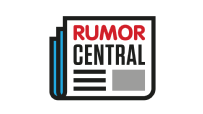 "I'm just focused on getting him back and then integrating him with our team and then trying to find the mix of where to play him, who to play him with," head coach Scott Brooks told CSN Mid-Atlantic. "There's going to be an adjustment period."
Whenever Mahinmi does return, the training staff will restrict his minutes to make sure the knee issues are no longer a problem moving forward.
Mahinmi, 30, spent the four prior seasons playing with the Indiana Pacers and in 2015-16 he averaged 9.3 points, 7.1 rebounds, 1.5 assists and 1.1 blocks in 71 appearances.
-- Nick Silva