The Memphis Grizzlies will have an open roster position on Feb. 19 when the second 10-day contract signed by guard Toney Douglas expires. At that time, the Grizzlies will have to let him go or offer a rest-of-season contract. There is a good chance Douglas will stay with the Grizzlies for the duration of the 2016-17 season.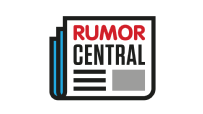 Michael Wallace of Grizzlies.com writes: "Barring a potential trade, indications are the Grizzlies intend to sign Douglas for the rest of the season once his current 10-day deal expires next week."
Douglas warrants his rest-of-season deal, according to Wallace, as he has outplayed Wade Baldwin IV and Andrew Harrison when given the backup point guard minutes behind Mike Conley.
Douglas, 30, has played in 13 games with Memphis this season, and he's averaging 5.3 points, 2.2 assists and 2.5 rebounds.
-- Nick Silva