The Atlanta Hawks have an open roster spot after they released forward Lamar Patterson, at his request, on Sunday. According to president of basketball operations and head coach Mike Budenholzer, the team will wait a few days to bring in a new player.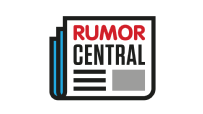 "We will probably take a few days and see what happens over the next few days and maybe more," Budenholzer told The Atlanta Journal-Constitution on Monday. "It's good to have that flexibility to figure out what we want to do. We won't rush to do anything in the next day or two."
Chris Vivlamore speculates Budenholzer might target a point guard as the team could use some additional depth at that position. Budenholzer would not say whether he is interested in Brandon Jennings, who was waived by the New York Knicks on Monday.
"We have our list whether it be the overseas guys, guys playing in the D-League and guys who have been bought out or potentially might be bought out," Budenholzer said. "We'll put all that on the board and see what we want to do."
Any player who is waived by the March 1 deadline on Wednesday is eligible to play in the 2017 postseason.
-- Nick Silva