One person who has played an integral role in the Golden State Warriors' success over the past few seasons is executive board member Jerry West.
The Hall of Famer has been part of the Warriors' front office since 2011 and helped structure a roster that has experienced four seasons of 50-plus wins and five straight playoff appearances (including this year) since he arrived.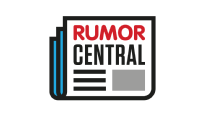 And West, 78, may be on the verge of sticking around a little longer. According to Tim Kawakami of the Mercury News, the Warriors have had preliminary talks with West about a contract extension. His current deal expires after the season in July.
Kawakami notes that Warriors owner Joe Lacob will let West decide if he wants to return.
West played a part in the drafting of Klay Thompson in 2011 and helped lure Kevin Durant last summer.
The 14-time All-Star spent his entire career playing for the Los Angeles Lakers, then took on a head coaching job with the team a few years after retiring in 1974.
He worked as a Lakers scout from 1976-79, and eventually worked his way up to general manager in 1982 -- a position he kept for 18 years before transitioning to a front-office role with the Memphis Grizzlies.
-- Josiah Turner