The Los Angeles Lakers play their last game at home this season on Tuesday and head coach Luke Walton has committed to giving Metta World Peace some time on the floor.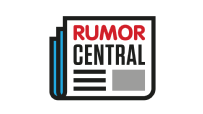 "We want to reward Metta every chance we get for how great he's been this year and the way he's worked and the way he helps the young guys and being positive," Walton told The Orange County Register. "He's been one of the better players in this league for a long time. He's won a championship with this organization, obviously. So that comes into play."
In his 17th season in the NBA, World Peace has not played that much and as a result, he's averaging just 5.4 minutes, 1.6 points and 0.7 rebounds. Even though there is a good chance he won't return to the Lakers in 2017-18, World Peace is not ready to retire. If no NBA offer comes his way, World Peace will look for opportunities overseas.
"I want to play a long time," World Peace said. "That's cool. All I got to do is work hard. I know what I have to do to get there. I set those goals a long time ago and I don't have to think any more."
In his 17 years as a player in the NBA, World Peace is averaging 13.2 points, 4.5 rebounds and 2.7 assists.
-- Nick Silva