With two games to be played in the 2016-17 NBA season, the Detroit Pistons could make a roster move on Monday. Backup point guard Beno Udrih likely won't play again this season after suffering a sprained right knee in Sunday's game, and with Reggie Jackson already shut down, a move is possible.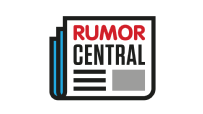 According to Shams Charania of The Vertical, the Pistons will waive Udrih and fill that open roster spot by signing Lorenzo Brown.
Regarding the Charania report, Aaron McMann of MLive.com responded by tweeting: "Pistons source says deal is possible, 'but nowhere near close to being done.' "
Also, Rod Beard of The Detroit News adds the roster moves could take place, but the situation is complicated.
With the Pistons having only two games remaining, coach Stan Van Gundy could just use Ish Smith, Stanley Johnson and Darrun Hilliard at point guard.
Udrih has made 39 appearances in his first season with the Pistons and averaged 5.8 points, 3.4 assists and 1.5 rebounds.
Brown, a three-year NBA veteran, attended training camp and the preseason with the Pistons but was released on Oct. 22. Brown finished out the season playing in the D-League with Detroit's affiliate, the Grand Rapids Drive, after finishing his time in China with the Zhejiang Golden Bulls. In 11 D-League games, Brown averaged 23.6 points, 7.7 rebounds and 4.0 assists.
-- Nick Silva