The Washington Wizards will open the 2017 playoffs on Sunday against the Atlanta Hawks and backup center Ian Mahinmi won't be available due to his strained left calf. Mahinmi did have an MRI and he will be checked out in seven to 10 days.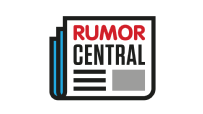 "Hopefully he feels better then, but you never know," Wizards coach Scott Brooks told The Washington Post. "But he's definitely going to miss the first couple of games [of the playoffs]."
Mahinmi had a tough time with injuries this season, after signing a four-year, $64 million deal on July 7. In just 31 appearances, Mahinmi averaged 5.6 points and 4.8 rebounds.
"We'll definitely miss Ian because he was actually playing his best basketball, defensively he was giving us a very good rim protector and pick-and-roll player," Brooks said. "I'm still confident in the group. We'll still play hard and play well."
With Mahinmi sidelined, Brooks will likely give the backup center minutes to Jason Smith.
-- Nick Silva