Forward Udonis Haslem just completed his 14th season in the NBA, all with the Miami Heat, and he's not ready to retire.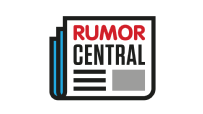 "For me, I would love to be here. I would love to be a part of these guys' process and maturation, and when the time does come I want to be in a situation where I was able to help those guys get to the playoffs," Haslem told The Palm Beach Post. "Not making the playoffs is not the way I want to end. I still got a lot of gas in the tank. We will see what happens."
Haslem played in only 16 games this season, averaging 1.9 points and 2.3 rebounds. However he is a leader of the team with his veteran presence in the locker room, which makes him valuable. For that reason, the Heat could bring him back for a 15th season.
For his career, Haslem, 36, has played in 830 regular-season games and averaged 7.8 points and 6.9 rebounds.
-- Nick Silva