Dallas Mavericks point guard Devin Harris is under contract for next season, but the team can waive him and owe the 13-year NBA veteran only $1,339,662 of his $4,402,546 salary. Harris understands it's up to the Mavericks to determine his future with the team, and he has no idea what they are going to do.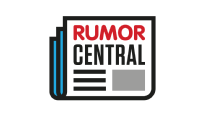 "Obviously, it's a team option," Harris told the Fort Worth Star-Telegram. "The ball is in their court, but they haven't given me any indication.
"I think going into the summer, the draft and free agency kind of plays a part first. And we'll kind of see where it is from there."
Harris' 2017-18 salary won't become fully guaranteed until Jan. 10, 2018, so the Mavericks can wait to release him, if that is the plan, until they need the cap space to sign a free agent or complete a trade.
When asked about it, Mavericks head coach Rick Carlisle didn't know if Harris will return next season.
"Obviously, I'd like him to stay here healthy as long as he can," Carlisle said. "He's playing at such a high level. Some of that will be determined by other things. Right now, it's just impossible to know."
In 65 appearances this season, Harris averaged 6.7 points, 2.1 assists and 2.0 rebounds.
-- Nick Silva