The Utah Jazz eliminated the LA Clippers from the 2017 NBA playoffs on Sunday and to no surprise, two newspapers covering the New York Knicks have already started up the Carmelo Anthony trade speculation.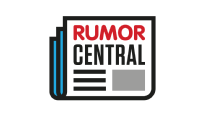 Marc Berman of the New York Post writes: "Anthony, if he so wishes, could be at the heart of their makeover. According to sources, the Clippers were interested in obtaining Anthony before the Feb. 23 trade deadline, but the Knicks turned down all of their offers."
Berman speculates that a deal bringing back JJ Redick might appeal to Knicks president Phil Jackson. Redick is a free agent and would have to agree to a sign-and-trade to end up with the Knicks.
Steve Popper of The Record also writes: "The timing may be different, but the troubles of each franchise could make them a fit for a deal this summer."
Anthony is the key to any exit from the Knicks as he holds a "No Trade" provision in his contract, which will block any deal that doesn't appeal to him. Moving Anthony is difficult due to the two years and $54.17 million remaining on his contract, along with the 15-percent trade kicker, which would increase his incoming salary. Anthony does have the right to waive the entire amount of the trade kicker starting on July 1, and he could do that if he's dealt to one of his preferred destinations. Those teams are thought to be the Clippers, Boston Celtics, Cleveland Cavaliers and Miami Heat.
The Clippers have a difficult offseason ahead of them as Chris Paul, Blake Griffin, along with three and maybe five other players on the roster will join Redick as 2017 free agents. If the Clippers bring back most of their free agents and acquire Anthony via trade, owner Steve Ballmer will end paying a huge bill in 2018 with the team locked in as a "Tax Repeater" for the 2017-18 NBA season.
The Carmelo Anthony speculation will likely continue until the forward is moved off the roster, or Jackson is no longer running basketball operations.
-- Nick Silva