Oklahoma City Thunder general manager Sam Presti met with the media on Monday and discussed many topics regarding this season and offered a look toward 2017-18. Presti will have a busy offseason as he looks to surround Russell Westbrook with players who can push past the first round of the playoffs in 2018.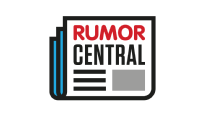 "Will we go out and look at every opportunity? Yes, we will," Presti told The Oklahoman's Berry Tramel."Because, you know, that's what we've done over the course of time. But unless somebody is willing to give us exactly what we want, for limited return or for return that we feel comfortable with, we have no alternative other than to continue to be head down, sleeves up, working to get better with this group of players."
Regarding possible trades, Tramel speculates that Presti will try to deal backup center Enes Kanter for a backcourt player.
"Kanter absolutely is on the trading block, not because the Thunder has grown disenchanted with Enes the Menace, but because he's got some value and OKC is overstocked on big men. The Thunder absolutely is in the market for a backup point guard," Tramel writes.
Kanter, owed $35.6 million over the next two years if he picks up his 2018-19 player option worth $18.62 million, played in 72 games during the regular season and averaged 14.3 points and 6.7 rebounds off the bench. In the five games against the Houston Rockets during the first-round of the 2017 playoffs, Kanter averaged just 4.8 points and 1.8 rebounds.
When asked about the potential of being traded in the offseason last week, Kanter didn't seem concerned about the possibility.
"It's not in my hands," Kanter said. "If it happens, it happens. I can't really control it. It's not in my hands."
Oklahoma City will operate in July as an over-the-cap team and could end up having a payroll that exceeds the projected $121 million tax-line. For that reason, Presti's best option to improve the roster may come from a trade(s) as he can only offer free agents, other than his own, minimum contracts and the taxpayer mid-level exception that pays $5.19 million for the 2017-18 season.
-- Nick Silva