There has been underlying tension between the Miami Heat and Chris Bosh for over a year due to the handling of his medical issue, however, both sides may now be on the same page.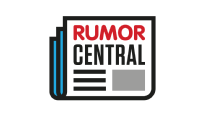 Barry Jackson of The Miami Herald writes: "The organization has mended its relationship with Bosh in recent weeks, with direct contact between Bosh and the top of the organization, in advance of his impending release and removal of his salary from Miami's cap."
Bosh has not played since February 9, 2016 due to lingering issues related to blood clots and in early July the Heat will petition the NBA office to have the remaining $52.21 million owed to him removed from their salary cap. There has been talk that Bosh wants to stay in the game, so potentially he might look to join Miami's front office.
In 13 years as an NBA player, Bosh averaged 19.2 points, 8.5 rebounds and 2.0 assists.
-- Nick Silva