Shooting guard Wayne Ellington wants to remain in South Beach after a productive first-year with the Miami Heat.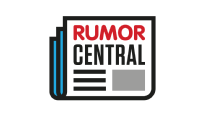 "This is the place that I want to be," Ellington told The Palm Beach Post. "This is the place that feels like home to me; that feels really good to me. I feel like the things that we accomplished on the court show that. So we'll see what happens, man, but I have a good feeling."
Prior to signing with the Heat last summer, Ellington had played with the Timberwolves, Cavaliers, Grizzlies, Mavericks, Lakers and Nets.
Ellington's $6.27 million salary for 2017-18 will become fully-guaranteed if he's not released by July 7. According to Barry Jackson of The Miami Herald, the Heat won't make a decision regarding Ellington until deadline day as they may need additional salary cap room to sign a prominent free agent.
Ellington made 62 appearances in 2016-17 and averaged a career-high 10.5 points and 2.1 rebounds.
-- Nick Silva