Milos Teodosic's contract with CSKA Moscow is set to expire, and several NBA teams have interest in the 30-year old Serbian point guard.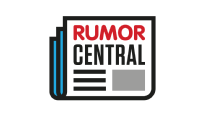 "Offensively, he's the best passer in the world, from a purely offensive standpoint," ESPN's Fran Fraschilla said last month. "Chris Paul is a Hall of Famer, but as far as a pure passer, Teodosic might be the most creative passer in the world today. Now, he will not guard a chair, but he's a brilliant offensive player and an ultra-competitor."
CSKA Moscow played in the Euroleague Final Four last weekend, and a plethora of NBA teams were in attendance to watch Teodosic. Those teams included Atlanta, Brooklyn, Sacramento, Toronto and Utah, as well as European-based scouts for many clubs. According to the New York Post, Teodosic said he'll take "15-20 days" to decide if he'll move to the NBA next season.
According to basketball reporter David Pick, Teodosic's representatives may seek a three-year, $25 million to $30 million contract from NBA teams.
"I'm proud to have elite NBA GMs from Brooklyn, San Antonio, Denver, Oklahoma, Houston and others as friends," Andrey Vatutin, President and CEO of CSKA Moscow, told Pick. "Teams that want to scout Milos are able to do so with or without CSKA's assistance. I think the teams that have concrete interest in Teodosic weren't mentioned in the media."
NBA teams that might have the most interest in Teodosic this summer include Utah, Brooklyn and Sacramento.
Teodosic, undrafted in 2009, has made 44 total appearances this season for CSKA Moscow, and he's averaging 14.2 points, 6.7 assists and 2.3 rebounds. He has also made 36.7 percent of his shots from behind the 3-point line.
-- Nick Silva