The Portland Trail Blazers are on pace to become taxpayers for the next few years, thanks to their roster that includes several high-dollar contracts and another on the way when center Jusuf Nurkic signs his extension. For that reason, management could look to reduce the 2018 tax liability by offering a 2017 draft pick to a team willing to take on one of Portland's contracts, reports Keith Smith of RealGM.com.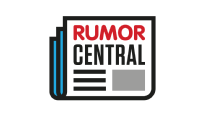 The Blazers' three first-round picks in the June draft sit at Nos. 15, 20 (from Memphis) and 26 (from Cleveland). The Blazers probably don't want to add three rookies to their 2017-18 roster, so making a deal, especially if GM Neil Olshey can dump a salary, makes sense. If Olshey doesn't trade at least one pick, he probably will take a foreign prospect who can be stashed overseas for a few years.
Of the players Olshey could try to move, Evan Turner is probably at the top of the list. Turner signed with the Blazers last summer and is owed $53.6 million over the next three years. Another could be Allen Crabbe. Portland matched the offer sheet Crabbe signed with the Brooklyn Nets and he's on the books for $56.3 million over three years, if he exercise his 2019-20 player option. Crabbe's ability to block all trades expires on July 10, which is the one-year anniversary of the Blazers matching the Nets' offer sheet.
Once the Blazers waive center Festus Ezeli, which will guarantee only $1 million for 2017-18, they will have 14 players under contract and sit $15.37 million over the tax line, which computes to a tax bill worth $29.95 million.
It should be noted that either, or both Pat Connaughton and Tim Quarterman also could be released since neither currently has a guaranteed salary for 2017-18.
-- Nick Silva