After a season without an agent, Chicago Bulls All-Star Jimmy Butler has signed with Bernie Lee of Lee Basketball Services Ltd., according to K.C. Johnson of the Chicago Tribune.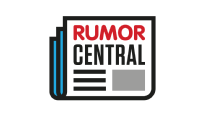 Johnson reports the Bulls were informed Monday that Butler will now be represented by Lee. There have been some reported tense times between Butler and Bulls executives Gar Forman and John Paxson for more than a year, resulting in rumors that the six-year NBA veteran may want to be traded. Butler has been linked to the Boston Celtics, Los Angeles Lakers and Minnesota Timberwolves for several months in the rumor mill.
Butler is expected to decline his player option in two years, which will allow him to join the free-agent market in 2019. He will likely hit the needed criteria next season to be eligible for a "super-max" extension, which will give the Bulls a major advantage to keep him.
Butler was last represented by Happy Walters of Catalyst Sports & Media, LLC.
-- Nick Silva