Washington Huskies guard Markelle Fultz is predicted by the majority of NBA draft experts to be selected by the Boston Celtics with the No. 1 overall selection. There even have been reports that Fultz will meet with only the Celtics. That isn't true, if the news out of Sacramento is correct.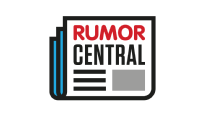 Ailene Voisin of The Sacramento Bee initially reported that Fultz will work out for the Sacramento Kings on Sunday. Jason Jones, also of the Sacramento Bee, reports that Fultz will not visit the Kings on Sunday, citing multiple sources. Jones tweets that "a visit is possible, but it's not this weekend." Voisin later reported that a Fultz workout in Sacramento is likely to happen, but has been pushed back closer to the draft.
The Kings own the Nos. 5 and 10 picks in the first round.
Fultz is unlikely to last until No. 5, so why work out for the Kings? Could Sacramento be trying to trade up into the top three? Many believe Kentucky's De'Aaron Fox would be the Kings' top choice should he still be on the board when the fifth pick comes up. Sacramento is desperate to upgrade its point guard position and will likely select one at No. 5 or No. 10, if the team doesn't move up.
Fultz spent time with the Celtics earlier this week and prefers to play in Boston, but said he has not been informed that they will take him with the No. 1 pick.
"No, no, no, they didn't say that. They didn't put that out there. I gotta earn everything," Fultz told ESPN's Chris Forsberg. "Just talking to them, we didn't really talk about me getting drafted or anything like that, but more about me being a better young man, no matter where I go. Just what's going to make me the best player I can possibly be."
The 2017 NBA draft will take place on June 22.
-- Nick Silva