The Chicago Bulls and shooting guard Dwyane Wade met over the weekend, reports K.C. Johnson of the Chicago Tribune. The two sides had agreed to move back their season-ending talk until a later date, and that occurred on Saturday.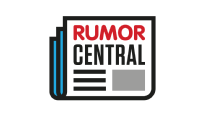 According to Johnson, a source described the conversation between management and Wade as positive, and part of the discussion focused on what the 2017-18 roster might look like.
Wade owns a $23.8 million player option for next season, which must be exercised by June 27, and the Bulls still believe the 14-year NBA veteran will pick it up. The Bulls are also expected to keep point guard Rajon Rondo past the June 30 deadline, which will fully guarantee his $13.39 million salary for the 2017-18 season.
The Bulls could have a significant amount of room under the projected $101 million salary cap in July, but they will likely end up operating as an over-the-cap team with Wade and Rondo returning, as well as the free-agent cap hold for Nikola Mirotic on the books.
-- Nick Silva