The New York Knicks own the No. 8 selection in the first round of the 2017 NBA draft, and most experts expect president Phil Jackson to pick a backcourt player. Frank Ntilikina is a possibility for the Knicks, and the French point guard thinks he can be a good fit in the triangle offense.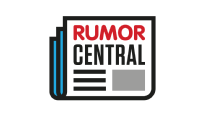 "I watch a lot of [NBA] basketball games," Ntilikina told the New York Post. "The Knicks [have] a good history. The game they play -- the triangle offense -- is close to the game I play in France with my team. A lot of movement. I think to play over there, I would fit with them. It would be great to play for them."
Ntilikina plays for Strasbourg, which Tuesday begins a best-of-five series against Elan Chalon for the LNB Pro A title in France. Even though Ntilikina won't make it to the United States for workouts, he has met with NBA teams in Europe. This past weekend he had a meeting with the Dallas Mavericks in Italy, who own the No. 9 pick in the draft.
"The team and my agents are trying to do what's possible to make me go to the draft and come back after [for a Game 5 in France]," Ntilikina said.
ESPN's Ian Begley has been reporting for several weeks that the Knicks have a lot of interest in Ntilikina.
ESPN's Chad Ford has released his Mock Draft 6.1

and he has the Knicks taking Kentucky's Malik Monk, with Ntilikina landing with the Sacramento Kings at No. 10.
Ntilikina, who turns 19 on July 28, has played in 55 games this season in three competitions and is averaging 5.7 points, 2.2 rebounds and 1.7 assists.
-- Nick Silva