The three-year contract signed by point guard Darren Collison in 2014 expires on June 30, which will make him an unrestricted free-agent on July 1. Even though the Sacramento Kings will likely target a point guard with either the No. 5 or No. 10 selection in the 2017 draft, Collison says he has not ruled out re-signing with the team.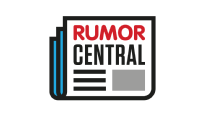 "They want a good locker room, because it starts from there. They have a good coach in Dave Joerger, and the young players, when I look at what they did late in the season, you realize these are guys you can play with and eventually win with," Collison told The Sacramento Bee. "That's my gut feeling. And then after the [DeMarcus Cousins] trade, when we got away from playing two bigs and played faster, I feel like my skills fit better. So, no, I wouldn't mind coming back at all."
Collison, who turns 30 on August 23, made 68 appearances including 63 starts in 2016-17. He averaged 13.2 points, 4.6 assists and 2.2 rebounds. Collison also shot a career-best 41.7 percent from behind the 3-point line.
When discussing the possibility of Collison re-signing with the Kings, agent Bill Duffy said: "Sacramento is very high on his list. Darren loves the community, feels like the young guys are coming along, and we both think that Vlade [Divac] is giving the Kings an identity."
Whether he stays with the Kings, or signs with another team, Collison could sign a deal that starts between $8 million to $10 million.
-- Nick Silva