Earlier this month, ESPN's Marc Stein reported that Chris Paul will consider signing with the San Antonio Spurs as a free agent this summer -- if he doesn't stay with the LA Clippers. However, the Spurs may not be the only team who will call Paul's agent on July 1 when the 2017-18 salary-cap year begins.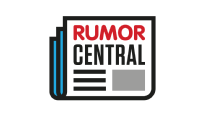 According to Broderick Turner of the Los Angeles Times, a league executive says Paul has plans to speak with the Denver Nuggets and Houston Rockets as well.
The Rockets, like the Spurs, currently don't have enough cap room to offer Paul a big contract, but they could get there if they can move a player like Ryan Anderson off the roster. Anderson, with three years and $61.26 million remaining on his contract, is set to make $19.57 million for the 2017-18 season.
The Nuggets could have $30-40 million in cap space, and they feature a blossoming young center who might be a desired playing partner for free agents seeking a new home.
Turner also hears from a league executive that the Clippers "have recently become 'nervous'" about reports connecting Paul to San Antonio.
As Stein noted two weeks ago, the Clippers have been widely regarded for months as strong favorites to retain Paul, as he's eligible in July to sign an estimated five-year, $205 million max contract. Other teams can offer only four years and around $152 million.
-- Nick Silva