The LA Clippers don't have a pick in the 2017 NBA draft because of past trades. There is a chance the Clippers will attempt to buy a pick in the second round, if they like a certain player who is still available, reports the Los Angeles Times.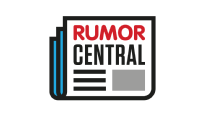 According to Broderick Turner, several league sources claim the Clippers are calling teams who own picks between 35-50 in the second round.
The Clippers should have a good chance at finding a spot, as several teams have multiple second-round picks. The 76ers own four, and the Magic, Hawks, Rockets, Knicks and Nuggets each have two.
-- Nick Silva