The Charlotte Hornets own a team option for 2017-18 worth $6.27 million on backup point guard Ramon Sessions and are expected to decline it by the June 29 deadline, reports The Charlotte Observer.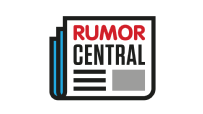 Rick Bonnell writes: "Barring an extreme change in circumstance over the next few days, Sessions will either be traded or become a free agent."
The Hornets, with an estimated $119 million tax threshold for the 2017-18 NBA season, are close enough to the line that it is prudent to remove Sessions' salary so the team can fill out the rest of the roster and possibly avoid the penalty in 2018.
The Hornets will look to replace Sessions via trade or free agency with someone willing to accept a low-dollar deal.
Sessions had a disappointing 2016-17 season with the Hornets, posting career lows in minutes per game (16.2), rebounds (1.5) and assists (2.6). His 6.2 points per game were the second-worst of his 10-year NBA career.
-- Nick Silva