There have been rumors for several months that the Toronto Raptors are shopping their starting center Jonas Valanciunas. Unfortunately for the Raptors, they can't find a good trade due to lingering questions regarding Valanciunas' work ethic.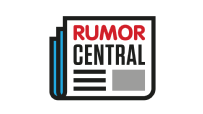 "With him, there are still a lot of questions, and like a lot of big men -- not just Jonas -- you have to try to find their place in the way everyone is playing the game now," a league executive told Sporting News. "He is talented and he still is young. But he is pretty much the same player he was three years ago. So what his national team coach said about him, about dedication, that sticks out. I think that hung over their ability to trade him these last few months."
Valanciunas is owed $49.6 million over the next three years, which also makes it difficult to move him.
In 80 regular-season appearances in 2016-17, all starts, Valanciunas averaged 12.0 points and 9.5 rebounds.
-- Nick Silva