Toronto Raptors head coach Dwane Casey wants to diversify the offense next season, so he will allow DeMar DeRozan to run the point guard position at times during games.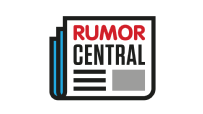 "We got to have a better mentality of ball movement, man movement and spacing," Casey told Sportsnet 590 The FAN. "DeMar DeRozan, have him handle the ball a bit more as a point guard, a facilitator, a passer. Kyle Lowry moving the ball a bit more, spacing up. We don't want to give our whole 'what we're going to try to do next year' away, but again it comes down to passing the basketball and better spacing more so, than we know, one-on-one play."
DeRozan averaged 3.9 assists during the 2016-17 NBA regular season. While Lowry was out for 20 games due to an injury, DeRozan dished out 4.4 assists per game, according to Bryan Meler.
"Everyone and their brother knows we want better ball movement," Casey said.
-- Nick Silva