Phoenix Suns guard Eric Bledsoe, who has been linked to trade talks involving Cleveland Cavaliers star Kyrie Irving, is among the players working out with LeBron James and Derrick Rose in Las Vegas this week, sources tell Chris Haynes.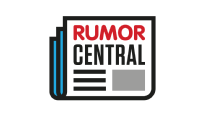 "I love everything about [the Phoenix area]," Bledsoe told The Arizona Republic just three days ago. "At the same time, I want to win."
Bledsoe's planned workout with James and Rose adds fuel to the rumors that he could end up in Cleveland. NBA executives, according to Brian Windhorst, believe that the Suns are capable of making the best possible offer to the Cavaliers for Irving -- if they are willing to reconsider including No. 4 draft pick Josh Jackson with Bledsoe.
Bledsoe averaged 21.1 points, 6.3 assists and 4.8 rebounds per game last season, but the Suns finished last in the Western Conference with a 24-58 record. Irving averaged 25.2 points, 5.8 rebounds and 3.2 assists alongside James for the Eastern Conference champion Cavaliers.
-- John Wilmhoff