Josh Richardson signed his contract with the Miami Heat on August 3, 2015. Per the collective bargaining agreement, Richardson is allowed to extend his contract beginning on the second anniversary of the day he originally signed his deal, which is Thursday, Aug. 3. Will the Heat and Richardson agree to an extension at some point?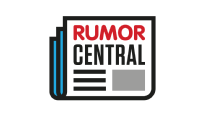 Barry Jackson of The Miami Herald believes the Heat and Richardson's agent will discuss a potential extension and the two-year NBA veteran will consider his options.
Richardson's extension can be for at most four years and about $42 million, which would be a good deal, if the Heat offer that amount. If the Heat and Richardson don't come to an agreement by June 30, he will become a restricted free-agent on July 1.
Richardson made 53 appearances in 2016-17 and averaged 10.2 points, 3.2 rebounds and 2.6 assists.
-- Nick Silva