After Isaiah Thomas went down with a recurring hip injury in the Boston Celtics' Eastern Conference Finals series against the Cleveland Cavaliers, many feared it would roll over into next season for the All-Star guard, but it appears that will not be the case.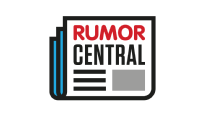 Thomas spoke to Stephen Hewitt of the Boston Herald and said that he will be ready in time for training camp.
"The hip is great," Thomas told Hewitt at his basketball camp. "It's a real slow rehab process, but it's getting better and that's what it's all about."
The injury, described as a re-aggravation of a right femoral-acetabular impingement with labral tear" affected Thomas' hip and it was unclear if he would need surgery. However, it appears that not only has the point guard avoided going under the knife, but he won't be forced to miss any time.
Thomas made his second consecutive All-Star team in 2016-17 and earned a spot on the All-NBA second team after averaging 28.9 points and 5.9 assists per game.
--Sam Henken