Trevor Ariza was a big part of the Houston Rockets' pitch to Chris Paul, and it appears certain he will be with the team when Paul makes his team debut in October. But Ariza's future isn't as clear going forward.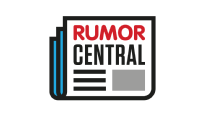 Steve Kyler of Basketball Insiders reports the Rockets have no interest in trading Ariza this offseason, not even in a package for Carmelo Anthony. However, Kyler adds the team could reconsider if it stumbles out of the gate as Ariza enters the last season of his contract.
Ariza, 32, has proven to be a valuable piece due to his defensive versatility and shooting, especially from the corners. A close friend of Paul, he helped encourage the point guard to be flexible on a move to Houston. He's seen as a vital piece for a new-look Rockets team this season. Because of that, he has not been -- and likely will not be -- put on the table in any negotiations with the New York Knicks over Anthony before the season begins.
But Ariza's long-term future with the team is more of a question. He's set to make $7.4 million in the last season of his four-year deal. If the guard pairing of Paul and James Harden fails to mesh as hoped, Ariza could become a trade chip, with possible replacements PJ Tucker and Luc Mbah a Moute on the roster if the team sees a possible roster upgrade on the market. Wherever Ariza is at the end of next season, it's likely he will look to cash in one more time.
--Sam Henken