According to ESPN's Adrian Wojnarowski, the New Orleans Pelicans want to re-sign free-agent forward Dante Cunningham, however they are facing some competition for the eight-year NBA veteran from the Minnesota Timberwolves.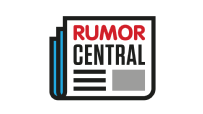 Both teams have the ability to offer only a minimum salary for the 2017-18 season, which doesn't give either club a major advantage. The Pelicans do own his full "Bird" free-agent rights as Cunningham has played in New Orleans the past three years, however, they are currently limited to just a minimum salary as they are only about that much under the hard cap this season, according to ESPN's Bobby Marks.
Cunningham could have earned $3.1 million for the upcoming season, however, in June he declined his 2017-18 player option to seek a bigger deal in the free-agent market, but it never came his way. As a result, he will probably accept a minimum deal from the Pelicans or Timberwolves.
Cunningham, the No. 33 selection in the 2009 NBA draft, made 66 appearances in 2016-17 and averaged 6.6 points and 4.2 rebounds.
-- Nick Silva