The Oklahoma City Thunder have 17 players signed to NBA contracts, and all but point guard Semaj Christon and small forward Jerami Grant have fully guaranteed salaries for the 2017-18 NBA season.
Christon will gain full salary protection if he's not released by Oct. 15, which is two days before the NBA regular season tips off on Oct. 17. Christon maintains that he is not thinking about the deadline to guarantee his salary for the upcoming season, nor the signing of veteran point guard Raymond Felton back in July.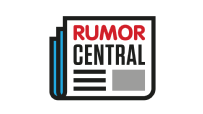 "I really didn't think about it," Christon told The Oklahoman. "He's a veteran, he's been in the game, so he can teach me. I just thought of what he brought to the team. He could help us out."
Entering training camp, Christon will be listed third on the point guard depth chart behind Russell Westbrook and Felton. Since Christon doesn't have a guaranteed salary, there is a good chance he will be one of the final cuts when the Thunder set their opening night 15-man roster.
Christon, the No. 55 selection in the 2014 NBA draft, averaged 2.9 points, 2.0 assists and 1.4 rebounds in 2016-17.
-- Nick Silva