According to The Boston Globe, the agent for free-agent center Andrew Bogut has spoken to four NBA teams, including the Boston Celtics, about signing a contract for the 2017-18 NBA season.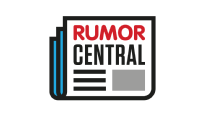 Bogut, 32, fractured his left tibia on March 6 during his first minute on the floor with the Cleveland Cavaliers, and he is expected to be cleared for basketball-related activities. Once that is done, Bogut is planning to travel from Australia to the United States with the intent to sign with a team, which could come next week.
The Celtics have 14 players signed to fully guaranteed NBA salaries for the 2017-18 season and need more depth at center, which leaves Bogut as a real possibility behind Al Horford and Aron Baynes.
-- Nick Silva