Forward Jeremy Evans will attend training camp with the Atlanta Hawks, reports The Atlanta Journal-Constitution.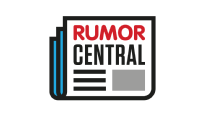 Evans, who will turn 30 in October, is a six-year NBA veteran who spent his first five years with the Utah Jazz. Evans played with the Dallas Mavericks during the 2015-16 season and was traded to the Indiana Pacers on July 7, 2016. The Pacers released him in late October, when they set their roster for the beginning of the 2016-17 NBA season. With no NBA offer coming his way, Evans played in Russia last season with Khimki.
Evans is best known for winning the Slam Dunk Contest at the NBA All-Star Weekend in 2012. He has career averages of 3.5 points and 2.6 rebounds in 249 appearances from 2010 through 2016.
-- Nick Silva