The Charlotte Hornets selected Kentucky guard Malik Monk with the No. 11 pick in the 2017 NBA draft. While Monk is expected to bring scoring off the bench, especially the ability to make long-range jump shots, head coach Steve Clifford expects his rookie to work hard on defense.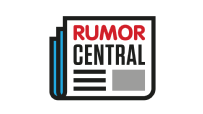 "We've watched film. I've made edits of his defense in college," Clifford told The Charlotte Observer. "It's just a different world, and they're going to go at him more. He's a terrific athlete, he's highly competitive and I'm confident we can help him figure that piece out."
The Hornets regressed on defense in 2016-17 and Clifford is determined to improve that end of the floor this coming season. Monk knows he will need to defend if he wants to play and has been working to improve his skills.
"You've got to know that every possession in this league counts," Monk said. "You can't take anything for granted."
Monk is expected to play primarily as a backup shooting guard during his rookie season and could also get some run at point guard.
-- Nick Silva