According to Shams Charania of The Vertical, the Phoenix Suns have signed forward Anthony Bennett to a training camp contract -- a one-year deal with no salary protection.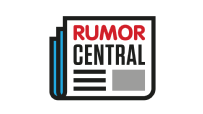 Bennett, the No. 1 selection in the 2013 NBA draft by the Cleveland Cavaliers, has struggled with establishing his place in the league, and in four years he's played with four teams. In 2016-17, Bennett made 23 appearances with the Brooklyn Nets and averaged 5.0 points and 3.4 rebounds before he was released on Jan. 9.
Bennett finished out the 2016-17 season in Turkey with Fenerbahce and averaged 9.0 points, 6.4 rebounds and 1.4 assists.
Making the Suns' regular-season roster will be a tough task for Bennett, as he will enter training camp last on the power forward depth chart behind Marquese Chriss, Alan Williams, Dragan Bender and Jared Dudley.
-- Nick Silva