New Orleans Pelicans head coach Alvin Gentry will likely start Dante Cunningham at small forward on Tuesday against the Chicago Bulls in the first game of the 2017 preseason.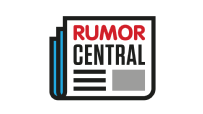 "We have a lot of great guys here. We're all working just to be on the court and be a better team," Cunningham told The Times-Picayune. "I want to help the team get to the playoffs and whatever the coach needs me to do, that's what I'm going to do."
Cunningham recently re-signed with the Pelicans after a tough summer when the free-agent market did not pay off for him. Cunningham will make $2.3 million this season and then become a free agent again in 2018.
Gentry may have started Solomon Hill at small forward, but the four-year NBA veteran is sidelined 6-8 months because of a torn left hamstring.
Though the small forward position could change throughout the season, Gentry will always start Rajon Rondo, Jrue Holiday, Anthony Davis and DeMarcus Cousins, if they're healthy.
-- Nick Silva