The Oklahoma City Thunder currently have a full 20-man preseason roster, which means at least four players will need to be moved off the squad by the Oct. 16 deadline.
Nineteen of the 20 players are signed to NBA contracts, while guard Daniel Hamilton is on the team via a two-way contract. The players on the roster bubble include Bryce Alford, Markel Brown, Isaiah Canaan, Semaj Christon and Rashawn Thomas.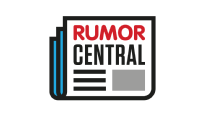 It appears Canaan and Christon are competing for the 15th roster spot, but as Erik Horne of The Oklahoman notes, the Thunder already have enough ball-handlers on the team, so both could be waived. It also makes sense financially for the Thunder to open the regular season with 14 NBA players to reduce their tax bill.
If Christon makes the team for the second season in a row, the Thunder will have a tax bill of $27.8 million. By beginning the season with 14 NBA players, the Thunder can reduce that opening amount to $24.5 million. For that reason, general manager Sam Presti could choose to keep the 15th roster spot open for a good portion of the season.
The Thunder won't owe Christon any money because he has zero salary protection if he's waived by Oct. 15.
-- Nick Silva