The Charlotte Hornets appear to have received some encouraging news regarding the status of Nicolas Batum following his visit to a specialist in Dallas. According to The Charlotte Observer, Batum will not need an operation to repair the torn ligament in his left elbow.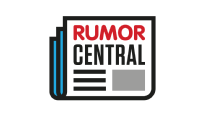 Batum suffered the injury last week in a preseason game against the Detroit Pistons, and he traveled to Dallas on Monday to receive a second opinion. Batum has been given a timeline of six to eight weeks for the elbow to fully heal.
With Batum sidelined, Hornets head coach Steve Clifford has moved Jeremy Lamb into the starting shooting guard position.
-- Nick Silva