The Washington Wizards took a bit of a hit when backup guard Sheldon Mac suffered a torn Achilles tendon on Sunday, which will sideline him for at least six to eight months. Not only do they lose Mac for the 2017-18 season, but his entire salary will now be paid to him.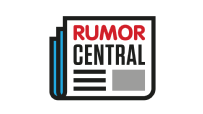 Mac only has $50,000 worth of salary protection for the 2017-18 season, but under NBA rules, a player will continue to be paid while injured until he is cleared to play. Since Mac won't play at all this season, his $1.31 million salary will be earned and count against the cap, along with his designated tax number of $1.47 million.
To reduce their tax number heading into the regular season, the Wizards released second-year center Daniel Ochefu on Monday. Ochefu's contract was guaranteed for $50,000.
If the Wizards waive guards Carrick Felix and Donald Sloan by the Oct. 16 deadline, they will begin the 2017-18 regular season with 14 players signed to NBA contracts (13 healthy) and be $5.69 million over the luxury tax line, which comes to a $8.71 million bill.
Will the luxury tax determine if the Wizards have a full 15-man roster to begin the season?
"Ever since I've been here, it's never about the money," head coach Scott Brooks told The Washington Post. "It's about what's best for our team."
If the Wizards keep Sloan or Felix on the roster to begin the season, the team will stand $7.16 million above the tax line, which calculates to a $11.29 million bill.
Since the NBA determines the tax bill after the last day of the regular season each year, the Wizards still have plenty of time to make moves to keep their financial hit as low as possible.
The Wizards do have some flexibility, as their two players signed to two-way contracts -- Devin Robinson and Michael Young -- can each spend 45 days on the NBA roster during the season.
-- Nick Silva