The Washington Wizards can begin the 2017-18 regular season with just 14 players signed to NBA contracts to keep their expected 2018 tax bill as low as possible, but that is not the current game plan, according to head coach Scott Brooks. The Wizards will keep Donald Sloan or Carrick Felix as their 15th man, and Brooks says the decision is going to be agonizing as both deserve to make the opening-night squad.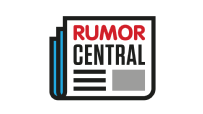 "It's going to be Carrick or Donald," Brooks told The Washington Post. "This is one of the toughest years that I will have in making a cut."
Sloan, a five-year NBA veteran, played last season in China. Felix, selected with the No. 33 pick in the 2013 NBA draft by the Cleveland Cavaliers, spent the 2016-17 season in the G League with the Long Island Nets.
With the Wizards set to start the season with a full 15-man roster, they will be over the tax line by $7.16 million, which computes to a $11.29 million bill in 2018. The official tax bill will be calculated with how the roster stands after the last game of the regular season in April.
-- Nick Silva