Dallas Mavericks big man Dirk Nowitzki, 39, is set to begin his 20th season in the NBA. Will coach Rick Carlisle lower Nowitzki's minutes this season from previous years? In 2016-17, Nowitzki made 54 appearances and averaged 26.4 minutes per game.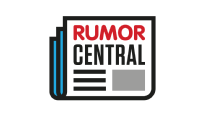 "It sounds great to bring his minutes down to the mid-20s. But if you do that, he's going to be sitting for long periods in the game and then getting back going again is going to be very challenging," Carlisle told The Dallas Morning News. "And with the new game-flow package, timeouts are coming at different times. It's a little bit different science when it comes to substituting him. So we'll see."
With Nowitzki set to begin the season as the starting center, Carlisle does have options at that position and power forward to keep Nowitzki's minutes close to the 2016-17 number, with Nerlens Noel, Dwight Powell and Josh McRoberts coming off the bench.
Nowitzki re-signed with Dallas in July and will make $5 million this season and next year, if the Mavericks pick up their 2018-19 team option.
-- Nick Silva