NBA teams have until Oct. 16 to send in their opening 15-man roster to the league office. The Minnesota Timberwolves have some flexibility with their last two roster spots, as only 13 players have guaranteed salaries for the 2017-18 season. That leaves Marcus Georges-Hunt, Amile Jefferson and Melo Trimble as possible roster cuts by Monday's deadline.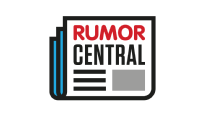 "It's going to be a tough decision as we head down the stretch," head coach Tom Thibodeau told the Star Tribune. "I like all our young guys, and they've done a good job. It's the worst part of the job and at the end, you have to do what's best for your team. So we'll see how that unfolds."
Georges-Hunt, undrafted in 2016, spent last preseason with the Boston Celtics before being released. Later, he signed with the Miami Heat, but spent a good part of last season with their G League affiliate. Georges-Hunt eventually signed with the Orlando Magic in April and made five appearances to finish out the 2016-17 season.
Georges-Hunt is hoping his toughness and willingness to play hard-nosed defense will be enough to impress Thibodeau and earn a spot on the roster.
"A player like that just focuses on the little things," Georges-Hunt said. "Boxing out, getting rebounds, doing all dirty work, a lot of things that don't show up on the stat sheet. And when it's time to knock down open shots, you have to be ready to knock it down."
-- Nick Silva