Forward Tobias Harris has been with the Detroit Pistons since Feb. 16, 2016, and he has become very fond of the team and community. If it's up to Harris, he and the Pistons will remain together for a long time.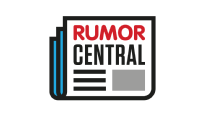 "I hope it's a place I can stay. You never know with the NBA business, but at the same time, I like it here," Harris told the Detroit Free Press. "I believe winning will solve a lot of things. That's why I'm looking forward to a great year and building with this team."
Harris, signed through the 2018-19 NBA season, is projected to be the starting power forward when the 2017-18 regular season begins next week.
"I look at myself as a starter, but you have to always look at the team aspects," Harris said. "Whatever role coach [Stan Van Gundy] wants me to play, I'm fine with it."
Harris, entering his seventh season in the NBA, averaged 16.1 points, 5.1 rebounds and 1.7 assists in 2016-17.
-- Nick Silva