The Detroit Pistons currently have 14 players signed to NBA contracts after the team released backup point guard Beno Udrih on Saturday.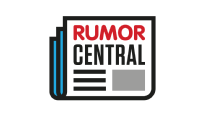 "It's a financial thing," Pistons head coach Stan Van Gundy told the Detroit Free Press, regarding Udrih. "You want to have as much flexibility as you can going in, but it was still hard for me because I love him, and so does everybody out here."
The Pistons can fill their 15th roster spot at any time. Will they soon?
"It's possible, but I don't really see it," Van Gundy said. "I know there's Richard Jefferson and Kay Felder. There's a few guys, Brandon Rush, Gerald Green. There are a few guys who are pretty good. We were certainly talking about some of them today, but I certainly wouldn't say it was likely."
The Pistons will begin the season with 13 players signed to fully guaranteed salaries and one (Eric Moreland) with partial salary protection. Also, Dwight Buycks and Luis Montero are signed to two-way contracts, which gives Van Gundy additional rotation options while the 15th roster position is vacant.
-- Nick Silva